Strand Café Dok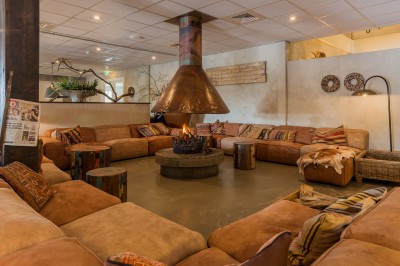 Taste our delicious seasonal products from the surprising menu, relax at the cozy fireplace or enjoy the sunny terrace in the summer.
Strand Café DOK is located in the central building of Strandpark De Zeeuwse Kust. The attractive location offers many opportunities for guests of the park, and for non-residents. While parents have some time to relax children can keep entertained in the adjoining indoor playground or swimmingpool! The beanbags in the children's theater where many great films are turned will give the little ones some rest! In the summerseason everyone can have fun on the wooden pirateship nearby the terrace.
Strand Café DOK is daily opened from 08.00 hours for breakfast. We recommend to make a reservation.
La Costa "Pizza & Pasta"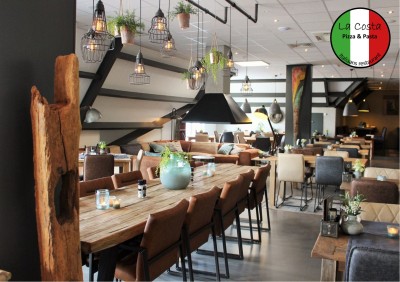 Just like the name says; the most delicious pizzas and pastas you can find here!
La Costa Pizza & Pasta is located on the first floor of the main building at Strandpark De Zeeuwse Kust. The beautiful decorated restaurant exhales coziness, feel free to relax on one of the lounge sofas near the fireplace, or have a chat with some friends at the long rustic tabels. Long summer nights at the enjoyable rooftop terrace while overlooking the North Sea dunes! This surely is the perfect holiday..