Strand Café DOK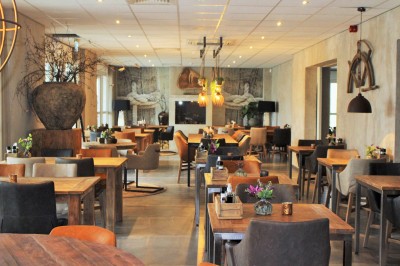 Strand Café DOK is het gezellige en sfeervol ingerichte restaurant waar je terecht kunt voor het ontbijt, een gezellige lunch en een heerlijk diner. Van de regelmatig wisselende à la carte menukaart kun je verrassende gerechten proeven die bereidt zijn met streek- en seizoensgebonden producten. Ook kun je hier terecht voor een gezellige borrel met een heerlijke tapasplank rondom de brandende openhaard binnen of 's zomers op het zonnige terras en uitzicht heeft op de speeltuin.
Strand Café DOK is elke dag geopend vanaf 08.00 uur voor het ontbijt. Reserveren voor het diner raden wij aan!
La Costa "Pizza & Pasta"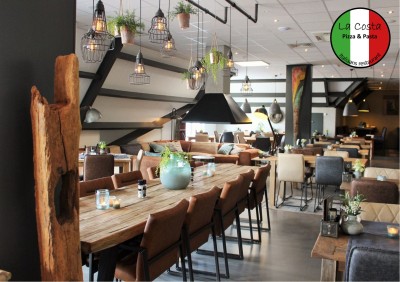 Just like the name says; the most delicious pizzas and pastas you can find here!
La Costa Pizza & Pasta is located on the first floor of the main building at Strandpark De Zeeuwse Kust. The beautiful decorated restaurant exhales coziness, feel free to relax on one of the lounge sofas near the fireplace, or have a chat with some friends at the long rustic tabels. Long summer nights at the enjoyable rooftop terrace while overlooking the North Sea dunes! This surely is the perfect holiday..
Do you want to book for a period longer than 3 weeks? Contact in that case the camping itself directly by phone or email.