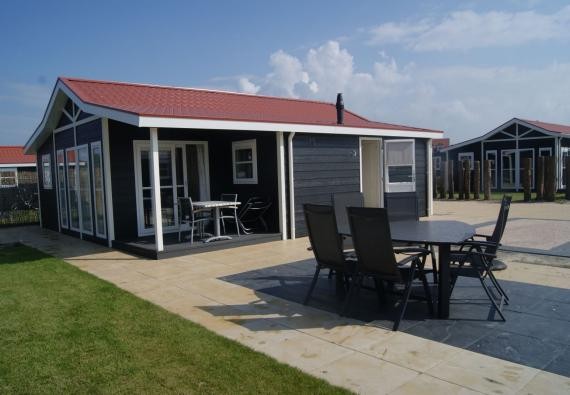 Oester 6p.
Max. 6 persons
The Oester Chalets are 68m2 and are situated at the new campsite. The livingroom is cosily decorated, through French doors you walk straight into the garden with snug terrace. In the open kitchen you'll find a combination oven/microwave, a dishwasher, a gas cooker and a fridge with freezer drawer. There are three bedrooms; one bedroom with a double bed and two bedrooms with two single beds. The bathroom is provided with a shower and basin. There is a separate toilet.

Characteristics:

Max. 6 persons
Washing machine
Washing dryer
(Combi) microwave
Television present
WiFi present

Availability & booking

First choose your day of arrival, afterwards you can chose the day of departure.